Reasons to Consider... Lychee Fruit Trees
Published on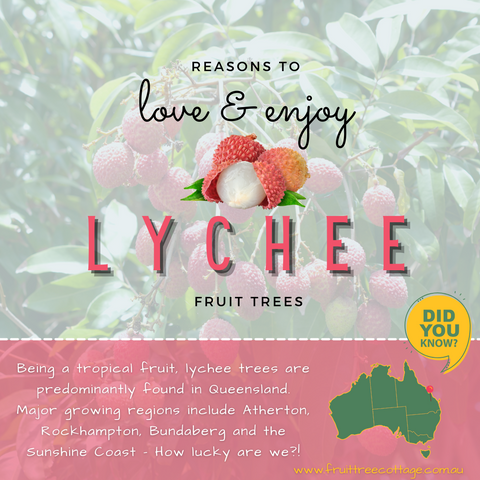 Being a tropical fruit, lychee trees are predominantly found in Queensland. Major growing regions include Atherton, Rockhampton, Bundaberg and the Sunshine Coast - How lucky are we?!
Lychees have many health benefits! They are a great source of nutrients and are a fantastic option to grow here in Queensland. Learn more about our lychee varieties like the Chom Pogo and Erdon Lee on our website.
Which Lychee tree is for you? Our top picks are Erdon Lee and Chom Pogo! We also stock the fabulous Kwai Mai Pink and Baitaying. Lychees are great because they are suitable for growing in pots, are self pollinating and they thrive in Queensland. Learn more on our website.
---