Christmas 2021 - Give a Fruit Tree this Christmas!
Published on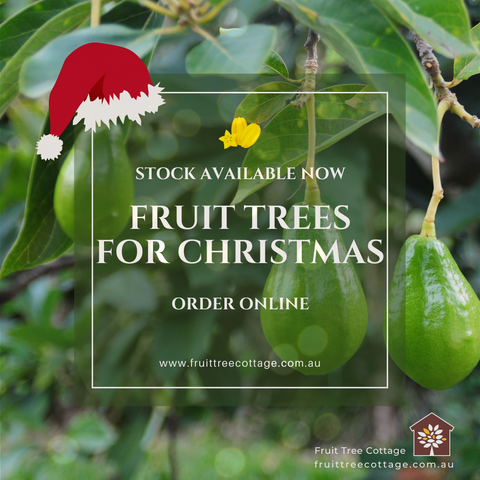 Fruit Trees make wonderful gifts... so why not give a fruit tree to that special someone this Christmas? They are a gift that can keep on giving!
We have a range of fruit tree varieties that are in stock and are available now. Order online and pick up ready for Christmas during our extended opening hours.
We also have several special Fruit Tree Bundles available in the two weeks leading up to Christmas. Check out the sales and bundles page for more information from Friday 10 December.
Please contact us if you have any questions about ordering, buying, collecting, or choosing the right fruit tree variety.
---