Grow in Small Spaces with Dwarf Fruit Trees
Published on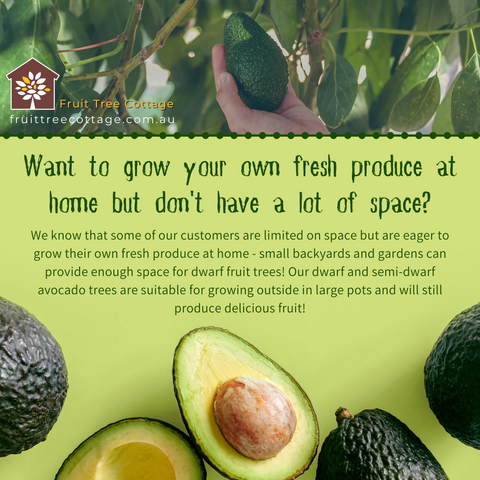 Want to grow your own fresh produce at home but don't have a lot of space? Our dwarf and semi-dwarf avocado trees are suitable for growing outside in large pots and will still produce delicious fruit!
We know that some of our customers are limited on space but are eager to grow their own fresh produce at home - small backyards and gardens can provide enough space for dwarf fruit trees!
Start your own miniature orchard with Dwarf Fruit Trees!
Suitable for pots
Great for small spaces and gardens
Easy to grow and maintain
Enjoy delicious full-sized fruit
If you're limited on space then a dwarf tree is right for you! Our top picks are Citrus, Avocados and Mulberries.
We offer a great range of Citrus Dwarf Trees. Place your order with us now to secure your trees. We have dwarf Oranges, Lemons, Limes, Mandarins and more.
---