Newsletter - August 2022 News and Updates
Published on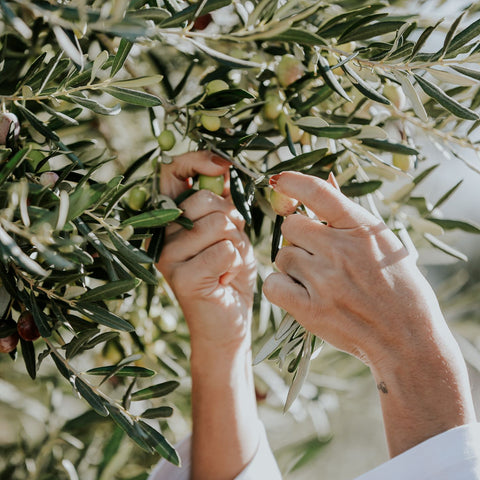 August 2022 Newsletter and Updates
News at our Nursery
Welcome to our August newsletter - part two!
There are so many exciting things happening in the fruitful garden at this time of year! I hope to send out a few newsletter updates in the coming weeks to share the highlights with you.
Included in this newsletter is our 'Fruit Tree in the Spotlight', what we've been harvesting, some of the new fruit trees that we've added to our range, our featured picks - plus more! Worth keeping in mind is that Father's Day is not far away. Could there be a fruit tree that would make the ideal gift? We are happy to hold purchases here at the nursery for up to 28 days which may help keep a fruit tree gift a surprise - no matter what the occasion.
The approach of Spring
Spring is rapidly approaching and the evidence is everywhere in our nursery! The combination of warmer weather and longer daylight hours means that we are seeing flowering and new growth in some of our avocado and citrus varieties. The fragrance of citrus blossoms - especially in the early mornings and late afternoons - is so beautiful! And deciduous plants like figs, persimmons and mulberries are starting to see swollen buds as sap flow has increased - and some are even starting budbreak. For those of us that love our fruit trees it's a wonderful time to be in the garden.
What we've been harvesting
We've been harvesting and enjoying some wonderful produce at Fruit Tree Cottage over the last month including kumquats - Nagami and Calamansi, Meyer and Eureka Lemons, Marsh Grapefruit, Hass and Sharwill avocados, and Lemonade fruit. Whilst the Imperial Mandarins have finished fruiting on our trees and the Emperor Mandarins are nearly finished, we are starting to find some Honey Murcotts and Afourers that are ripe. It won't be long until loquats increase further in size and deepen in colour and will be ready to add to your fruit bowl.
New Trees to our range
Dwarf and pot-friendly fruit trees remain a firm favourite with our customers and we are delighted to let you know that we have quite a few new additions to our range this month! Dwarf Cara Cara Blood Navel Orange, Dwarf Seedless Valencia Orange, Dwarf Hickson Mandarin and Dwarf Avana Late Imperial Mandarin.
A special mention has to go to the Dwarf Calamansi which is also known as the Calamondin kumquat. It's currently flowering and fruiting in the nursery; dripping with orange fruit and so beautiful. We think that they make a unique and lovely gift!
It's not only dwarf citrus that we've added but also a range of pot-friendly and absolutely stunning Olive trees! Customers that have visited the nursery since our Olives arrived have been interested in the trees not only for their fruit but also to grow them in pots for patios and courtyards and to plant out as feature plants in their gardens. Others have purchased them to mass plant and create a productive hedge or screen for privacy - and those who are planting them for photo shoots and when preparing a property for sale.
Featured Fruit Trees
Browse below for our featured fruit trees this month and our 'Fruit Tree in the Spotlight'.
Opening times and ordering
Just a quick reminder that we are open to the public on Sunday's 8am-12pm to collect your orders and to browse the nursery - we'd love to see you! If you'd like to make an appointment to visit at another time during the week then please get in touch. We also offer a fruit tree home delivery service the cost of which is based on distance from our nursery and is calculated automatically at checkout.
Fruit Tree in the Spotlight
Olive Trees
In the spotlight this month is a new addition to the nursery - our wonderful range of Olive trees! Not only are they a tree with a long history in many cultures but they also make a very beautiful additon to the garden. We stock productive varieties including the Manzanillo, Koroneiki, Arbequina, Arbosana and Del Morocco plus a variety called Picual that in our climate will grow as an ornamental. Olive trees have a fascinating history some of which I've included on the website and 'Did you know...' section of each tree
Click here to find out more about our olive tree varieties and their history.
Previous 'Fruit Trees in the Spotlight' have included the King White Shahtoot Mulberry and the Jiro persimmon.
Back in stock
Some of our customer favourites are back in stock and ready to collect: Reed Avocados, Hass Avocados, Nightingale Persimmons, Imperial Mandarins, Dwarf Lemonade trees, Washington Navel Oranges, Black Genoa Figs, Cara Cara Blood Navels and King White Shahtoot Mulberries.
Growing Fruit Trees in Coastal Areas in South East Queensland

We are often asked about the best fruit trees to grow in coastal areas in South East QLD. 
Why grow fruit trees?

They are a worthwhile addition to everyone's home garden and with a little care and patience will reward us with a bounty of fruit to enjoy.
If you would like to learn more about Fruit Tree Care, Pests and Watering you can read further articles here.
Thank you for your support - Happy Growing!
Fruit Tree Cottage

41 Conway Court
Bli Bli QLD 4560
Australia
| | |
| --- | --- |
| © 2022 Fruit Tree Cottage | |
---